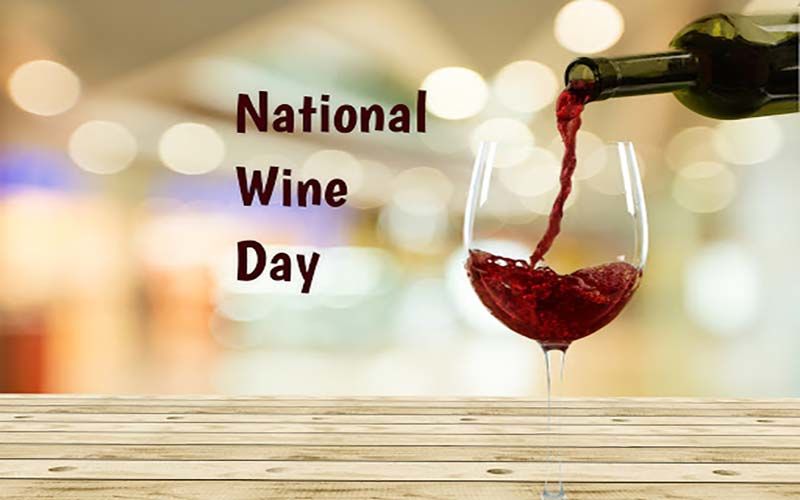 National Wine Day is celebrated on May 25 in the United States for all wine drinkers. If you also love to drink wine then this is your day for a drink. Wine is the alcoholic drink that is made from fermented grapes. Over the years, it has become a popular drink at occasions, parties and weddings. There are varieties of wines, red, white and sparkling wines. Most of them take names from their grapes, their preparation methods and the countries in which they are made. On the occasion of National Wine Day 2020, we present to you the 7 most popular wines in the world that every wine lover should know.
The 7 best wines in the world are:
Merlot
Merlot is essentially a red wine, made from the blue grape variety. The name Merie comes from the blackbird, known for its cherry flavor with a moderate alcohol content.
Pinot Grigio
Pinot Grigio is a variety of white wine, which is the most popular wine variety for wine lovers. Pinot Grigio is known by many names around the world, depending on the country. The wine has a light and fruity taste like peach or apple. It also has floral aromas and is a quintessential Italian white wine.
Pinot Noir
It is a red wine, and the name comes from the French words for pine and black. Pinot noir grapes are found and cultivated all over the world, but are primarily associated with the Burgundy region of France. Pinot Nior has aromas of cherries, raspberries and strawberries.
Syrah (Shiraz)
Syrah, or Shiraz, is a dark-skinned grape cultivated around the world and used to make red wine. Syrah has dark fruit flavors ranging from sweet blueberry to savory black olive. It is a bit heavier in taste because they are the darkest red wines in the world.
Airen
It is a variety of white grape, the specialty of this variety is that it is drought resistant. Airén has a dry taste with fruity flavors. These grape wines are often blended with others to create a balanced flavor.
Riesling
It is white grape wine, cultivated mainly in the Rhine region of Germany. Riesling has an aromatic flavor which makes the wine semi-sweet. Rather, it is sparkling white wine that is among the top quality wines of the world and is a favorite among wine lovers.
Malbec
Malbec comes mainly from Argentina, it has a flavor of black fruits and a chocolate taste. Malbec is a deep red wine that makes it good with grilled meats.
On the occasion of the National Wine Day 2020, we have indicated the most popular wines of the day. Now, if anyone wants to try new varieties, you can suggest them among these.
Image source: instagram