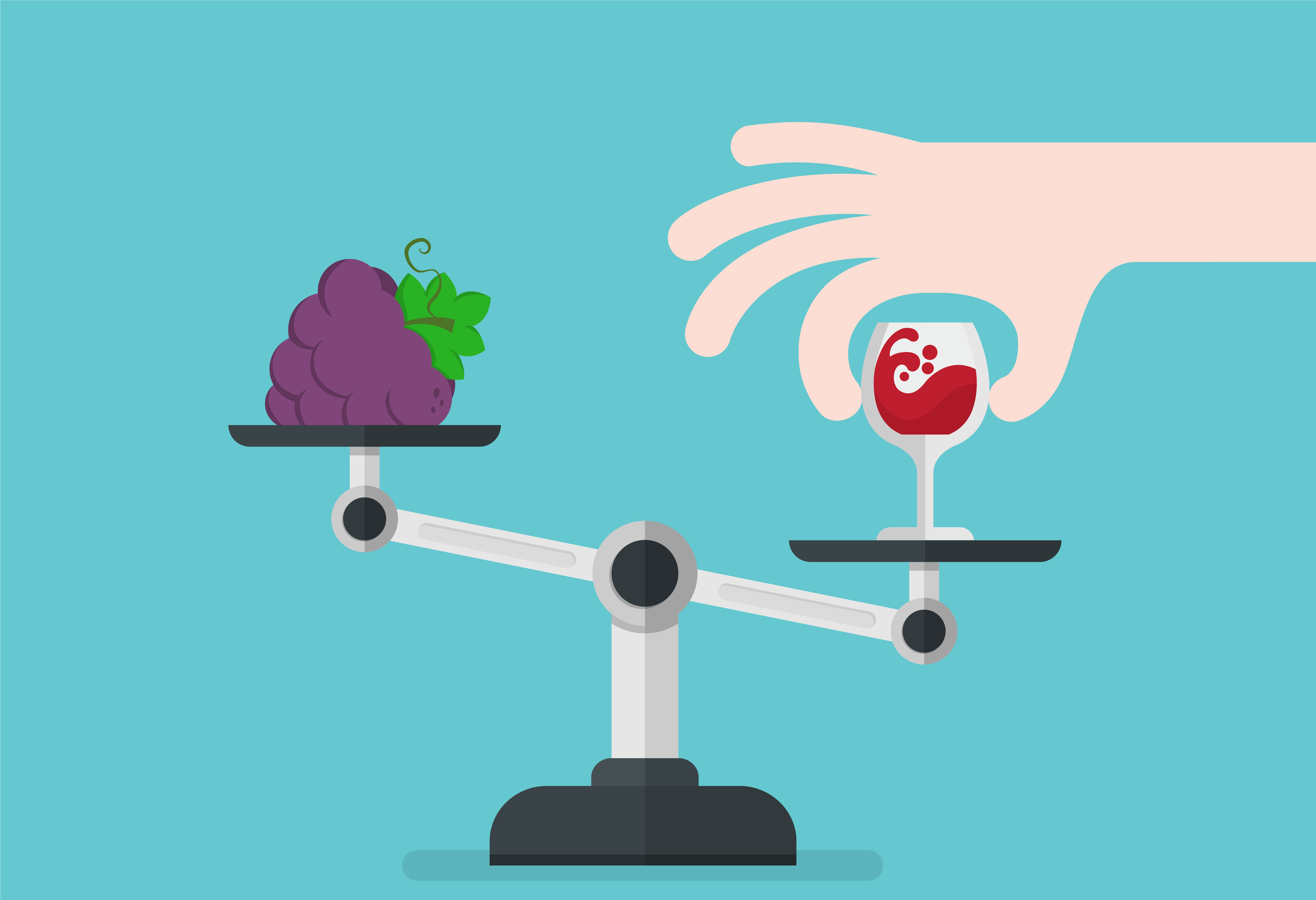 Home




New
Through Jacopo Mazzeo
Posted: April 21, 2021
As part of the forthcoming reform of the EU's Common Agricultural Policy (CAP) scheduled for January 1, 2023, protected geographical indications and designations of origin will be allowed to produce wines with a low alcohol content below 8.5% abv.
"A new category of 'de-alcoholized wines' has been created," says Daniela Ida Zandonà, adviser to the European Federation of Original Wines (EFOW). "Table wines will be allowed to drop below 0.5% abv, while IGP and PDO wines will be granted the right to dealcoholize down to an abv of between 0.5% and 8.5%."
Zandonà explains that once the new CAP reform has become law, it will be up to the single denomination to decide whether or not to accept these changes, and how to integrate this choice into its own regulations.
According to the CAP reform proposal, the EU took the decision "in view of the ever-growing consumer demand for innovative vine products with an acquired alcoholic strength lower than the minimum acquired alcoholic strength fixed for products from the vine ". Such growing consumer demand for alcoholic and low-alcohol beverages was recently highlighted by the latest Opportunities for Low- and Non-Alcoholic Wines report from consumer research and analysis firm Wine Intelligence.
With Wine Intelligence's report identifying the consumer's perception of low-alcohol wine as "not really wine" being one of the main barriers to buying, Christine Parkinson, beverage consultant and no & low specialist, believes that these developments should "be a game-changer for the category".
"People would definitely buy a low-alcohol version of the [appellation] wines that they usually drink, but these are just not available at the moment. It will be interesting to see which region does it first: I think once that happens the floodgates will open, because the demand will really be there, "Parkinson said.
Wine Intelligence Managing Director Lulie Halstead says the introduction of lower alcohol appellation wines would certainly help build consumer confidence in the category, provided they meet their criteria for wine taste. .
"Based on the evidence we have, consumers are more open-minded [towards the category] with dealcoholized Chianti or Bordeaux for example, but ultimately it all comes down to taste, "said Halstead.
Zandonà underlines that more technological innovations are necessary for dealcoholized wines to pass the tasting test, but reveals that "certain denominations seem very curious about these developments. They were initially skeptical but decided to evolve according to consumer demand ".
No change in the regulation of European appellations will be formalized before the reform of the CAP on January 1, 2023, but Zandonà is convinced that "the Member States will not reopen negotiations on issues like those on which they have already set themselves. OK ".
"The CAP negotiations are behind schedule," she said, "and there are still many outstanding issues to be discussed. "